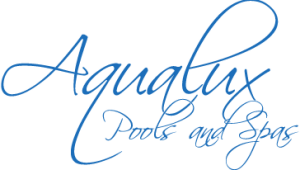 Pool covers Lanzarote: The subtropical climate in the Canaries is the reason many of us come to these sun drenched isles. Unfortunately any plastics exposed to the high levels of solar UV will deteriorate very rapidly unless they have built in protection. So when we searched the world for a pool cover that would last more than a couple of years, we set our sights to Australia, a continent with one of the harshest UV levels on Earth. Unlike European manufactures, the Australian pool cover plastics are designed to withstand extreme UV levels rather like a high factor sun cream on our skin.
Aqualux have sold hundreds of Elite pool covers here in Lanzarote over the last ten years and can safely say all our customers are very delighted with the extended years of use they get over other inferior covers.
So if you would like to have a durable cover, warmer pool and lower electricity bills then please call us and we can make to measure any pool cover in just a few days.
Apart from the Elite material, we also stock 600 micron Polyweave and Australian Daisy 300 micron if you are looking for a cover on a budget.
Econonic range of quality Heat Pumps
This range of pool heaters provide an economic and quiet way to heat any domestic pool.
One of the major concerns with any new swimming pool owner is the running costs.
The latest generation of swimming pool heat pumps actually harnesses the free heat in the air and can generate up to five times more heat energy than they consume. In fact the sun doesn't need to shine for the heat pump to work!Titanium heat pumps utilize the ambient free heat by collecting and absorbing energy from the outside air.
-Corrosion resistant ABS Case
-Withstand all chemical imbalances
-The most efficient on the market
-Quick temperature adjustment
-Constant display of water temp
-Titanium is many times more durable than standard copper heat exchangers.
We also provide a complete solution for all your pool requirements with emphasis on the following products and services –
UV durable solar pool covers and rollers from Australia

Pool Heaters

Solar Heating

Natural salt disinfection systems for pools and spas

PH dosing systems

Pool cleaning robots and accessories

Traditional and Infra-Red Saunas

Domestic water treatment systems
POOL COVERS LANZAROTE, ARRECIFE, POOL HEATING, OFFERS, SALES